printed them out on the paper. After that I ripped them instead of cutting them from the page. I think the ripping gives it more of a fabric look. I fastened them to the mannequin with common pins. I've only done part of it so far, because I ran out of pins and paper. So this is Phyllis so far!!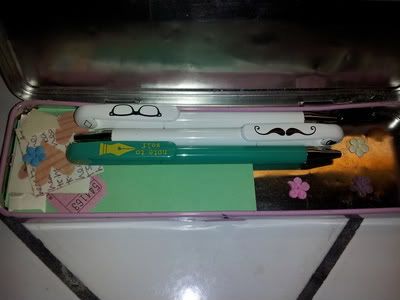 In other news; I bought these amazing pens! These pens are supposed to last 7 WHOLE YEARS! They are made from recycled products, and they are pretty much adorable. I've been using mine for a week now, and they are fabulous.
You can purchase them online, here!